www.Sunyjim.2ya.com www.SunyjimsPaintballClub.2ya.com
WHAT IS PAINTBALL?
According to a study of sports-participation by the Sporting Goods Manufacturers Association (SGMA), Extreme sports like paintball are at an all-time high. Paintball is now the 3rd most popular extreme sport in america behind inline skating, and skateboarding, and ahead of WallClimbing, Snowboarding, Mountain Biking, BMX Bicycling, Rock Climbing, Windsurfing. Paintball is now played by 9.835 million players in the U.S. 2003 and played in over 60 countries worldwide.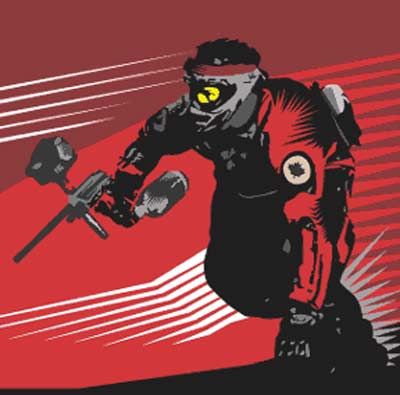 Paintball, we came we saw... and SPLAT!


e club logo, club name and web banner are all copywrite products owned by Colin "SunyJim" Wells.
Logo created and copywrited June 4th 2001 9:53pm




Welcome to
www.Sunyjim.2ya.com www.SunyjimsPaintballClub.2ya.com

SunyJim's Paintball Club - London Ontario, is owned and operated by the Charter Members of the club. They are the owners of the club and help to make it run. We formed the club in May 2001 here in London Ontario, and offered charter membership and ownership to all people who joined before May 1st of 2002. The 20 of us create the rules, act as Refs and make sure the day to day of the club runs smoothly.
I SunyJim founder and president of the club first played years ago
back in 1991-92 in Toronto
, loved the game but just never got out to play again. When I moved to London, Phil Crivea and I talked about the idea of our own paintball club. Phil became my Vice president and together we got the group from work interested and excited about playing. Since then I have created this website to get more people interested in the game and the club, and we all the charter members have done lots of word of mouth and flyer advertising to get new club members.